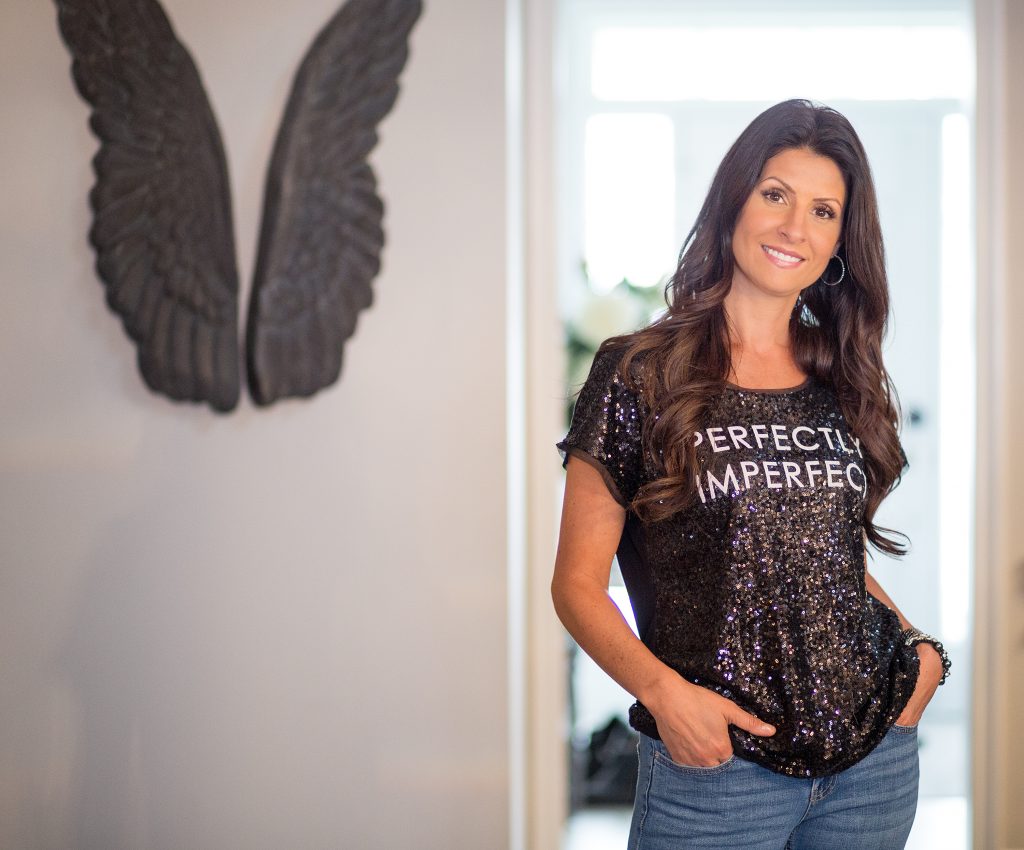 As a recovering self-suppressor and perfectionist, there is nothing that brings me more joy and a sense of aliveness than digging deep and creating a safe space to heal and grow and inspire others to do the same by addressing the deep emotional ice burgs that exist beneath the surface. By sharing very real raw stories, knowledge and the lessons learned from my very own Warrior Journey I hope to inspire you to pursue a life of love and magic.  A "wise woman" – or man – is not just someone who knows much or has experienced life, but one who's learned to dance with it and surrender. When we begin to transform our undigested emotional material into wisdom. We use our pain as fuel to rise, only this time wiser.

Who It's For:  Anyone who is ready to finally surrender to the DO of life and the various roles they play and just BE. Be seen. Be heard. Be loved. Be transformed. Be aware. With awareness, we have choice. With choice, we have possibility. With possibility, we can take responsibility. With responsibility, we have empowerment. And with empowerment, we have healing.

What To Expect:  Throughout the 8 weeks, you will follow-along online with impactful exercises as I take you on a journey, a road trip. Every week you will get a new module directly to your inbox. We're going to travel places together. We're going to encounter some rough roads, maybe some bad weather and likely encounter a few unexpected detours. We might even break down. But know you must survive the breaking to live through the healing. We will also meet new people (parts of ourselves), laugh… A LOT, you will be inspired and you might even decide to shed some of your excess baggage along the way. Much like an airline who charges for each bag, we will explore what each suitcase or u haul that you're lugging around is costing you.

Why I created this program: Because I believe we need to look at pain differently and be grateful for chaos. Chaos leads to change, and change – no matter how painful or unexpected – gives us the chance to review our love affair with life, edit our typos, forgive your mistakes and rewrite "The Story of YOU". The only person on earth you must answer to is yourself in the stillness because we repeat what we don't repair. Hurt people hurt people… and healed people heal people. Hurt requires a healer, and the healer requires having been hurt. Therefore pain serves a very real purpose and should be alchemized as fuel for our rising not passed around like a hot potato.

What You'll Need:  You need to sign up ( below ) to ensure that you are getting content for the next 8 weeks. A journal. You'll have the option to record your thoughts and answers in an online journal but I think having another place to record your thoughts and your wins is something you'll treasure and want to reference back to.
Breakdown to Breakthrough Membership